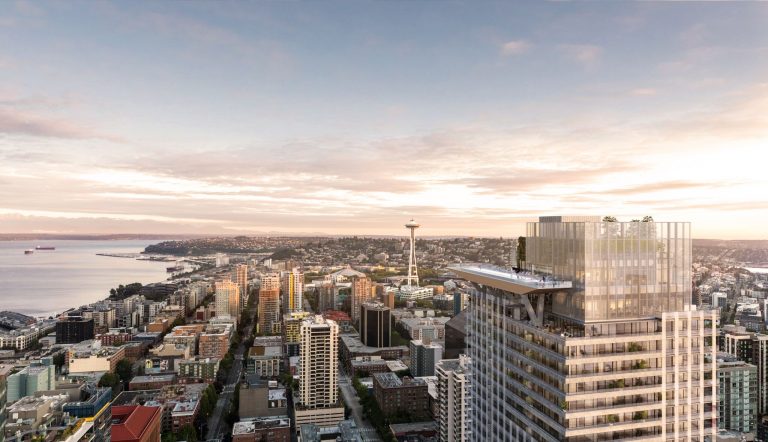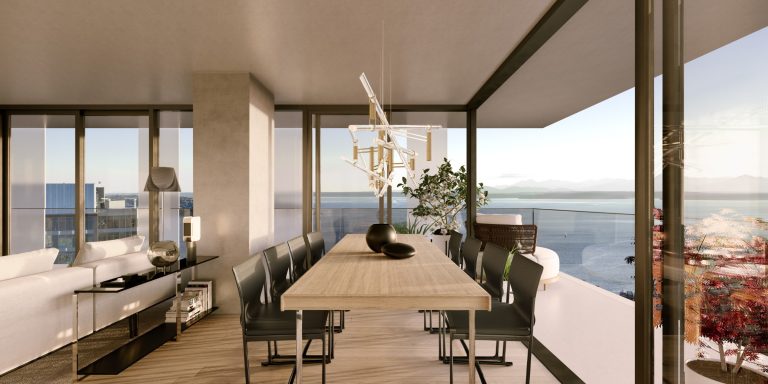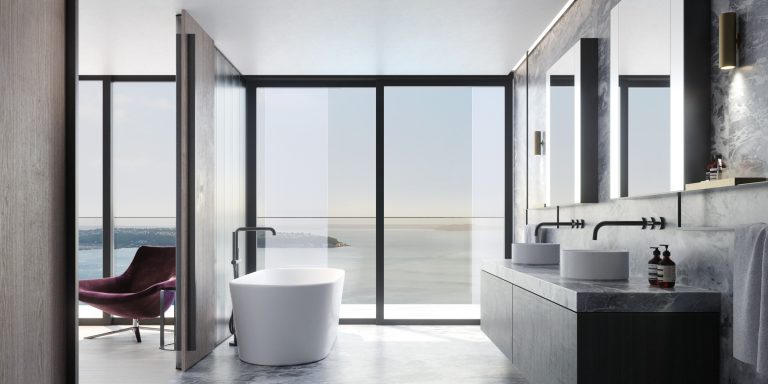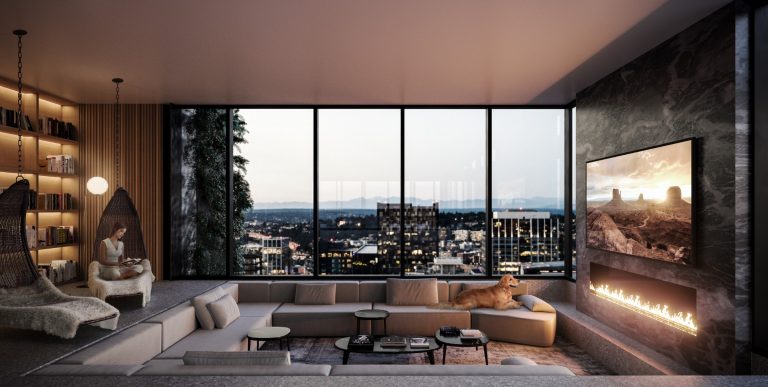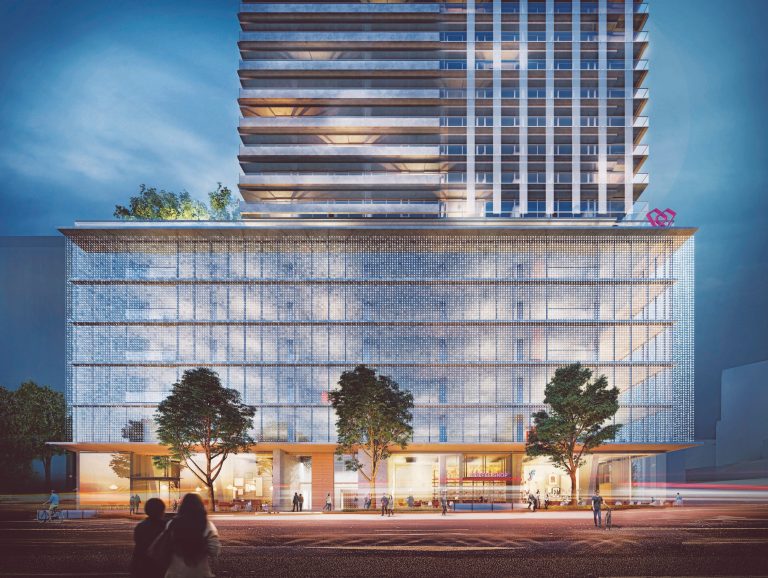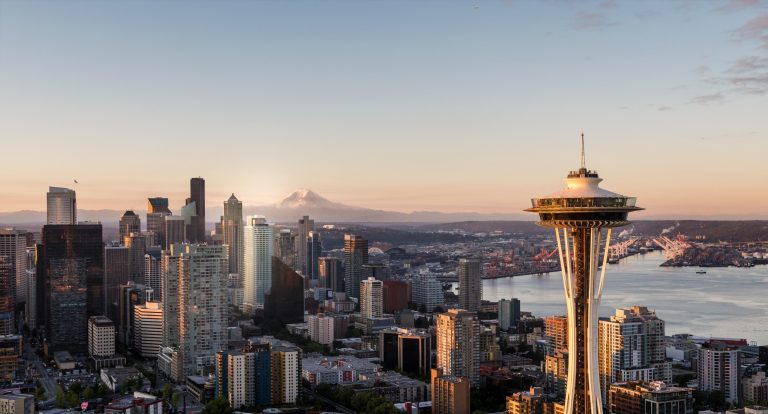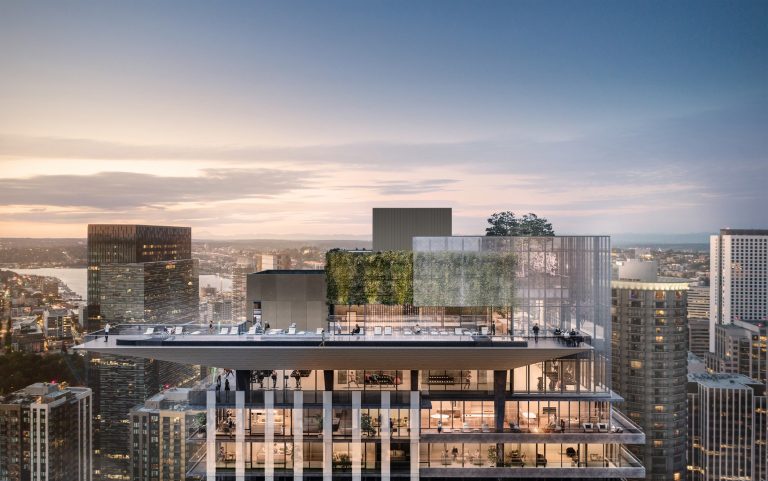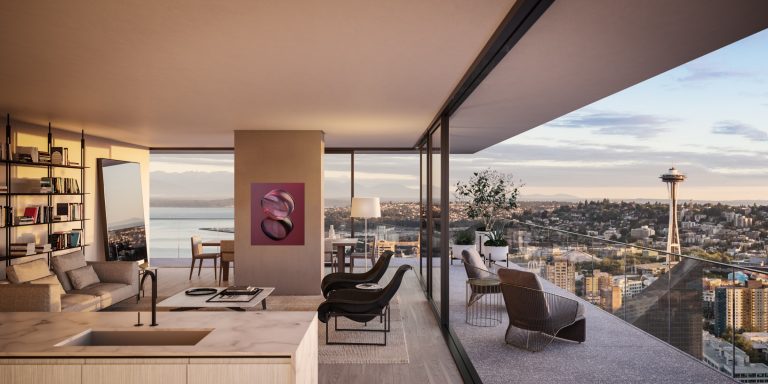 Screening Lounge

Sky Pool

Residential Gallery with custom Fazioli Piano

Terrace

Luxury Car Share

Secret Garden

Wellness Center

Bike Clubhouse

Pet Amenities
First Light Seattle
International
Buildings Address: Seattle, WA
Bedrooms: 0-3
Units Number: 459
Built Year: Est. Compl. 2023
Developer: Westbank
Architect: James KM Cheng
Designer: John Hogan
Be First to View!
Summer 2020 Update
At First Light Seattle we are pleased to offer a staggered deposit structure for a limited time*
2% at signing
2% After 6 Months
2% After 1 2Months
2% After 18 Months
2% After 24 Months
*Time periods are based on the effective date of the buyers purchase and sale agreement. The specific terms of deposit payments will be set forth in the buyers purchase and sale agreement and related addenda with owner. This promotion may be terminated by the developer at any time.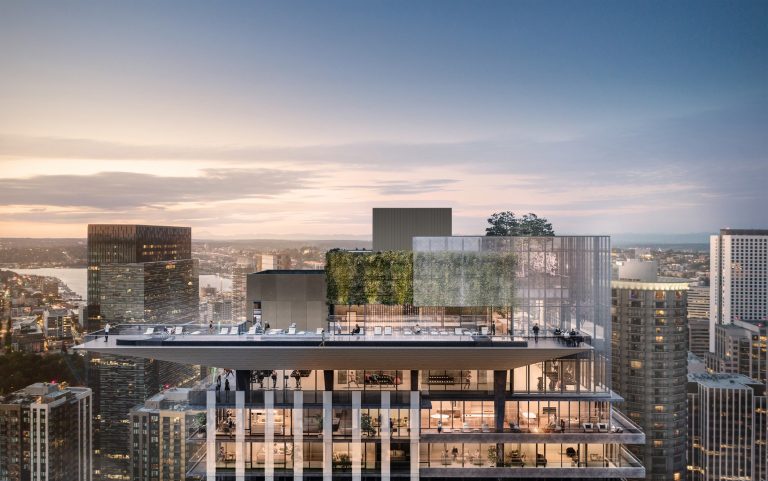 Light as a common thread
Bringing you a collection of the finest residences Seattle has to offer, these residences are bound to be one of the finest in the city. As one of the world's crucial technology centres, Seattle continues to be the fastest-growing city in the United States. Offering one of the top education systems globally, this city proves to be a promising home for aspiring talents and those looking to make their mark in the high tech industry. As the headquarters city for some of the top companies in the world, including Boeing, Microsoft, Amazon and Starbucks, Seattle is the global center that excites and inspires. A true platform for passionate innovators. Proximity to the great outdoors in every direction, this city offers a delightful and moderate climate all year round. As a central hub for culture and entertainment, Seattle offers a vibrant environment and lifestyle for all.
First Light Featured Homes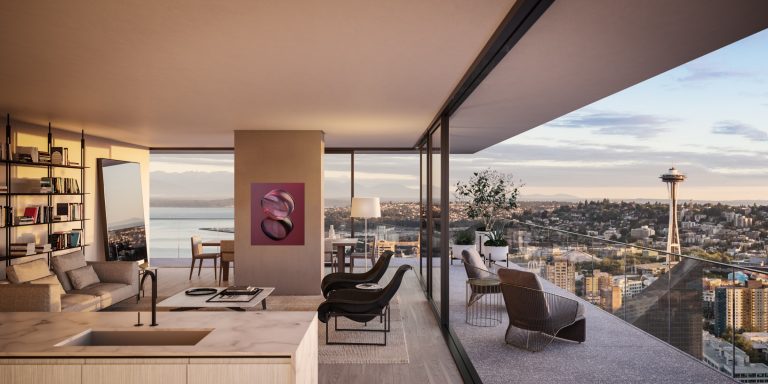 2704 Urban 2 Bedroom 686 sf from under $1.2 to $1.3 millions USD – View Floorplan
Efficiently designed Urban 2 Bedroom allows homeowner the option to utilize the additional bedroom as a large den or second bedroom. Includes a large balcony.
913 Urban 1 Bedroom 548 sf from mid $800,00s to $900,000s USD – View Floorplan
Elegantly designed floorplan that includes a large balcony made popular by first time homeowners and large studio dwellers.
2106 2 Bedroom 940 – 1,173 sf from mid $1.5 to $1.9 millions USD – View Floorplan
One of our most popular floorplans with desirable city views. This 2 Bedroom home features floor-to-ceiling glass windows wrapping the corner of the home with a wraparound balcony.
4305 Sub-Penthouse 1,232 – 1,841 sf from $3 millions to $5.1 millions USD – View Floorplan
Desirable Southwest-facing corner sub-penthouse home featuring panoramic views of both the Puget Sound and city. Efficiently designed 3 Bedroom floor plan with an additional 492 sf of wraparound balcony. Balcony access from each of the three bedrooms and living room.
809 2 Bedroom 940 sf $1,298,888 USD – Floorplan Coming Soon
Our most affordable 2 Bedroom corner floorplan featuring a thoughtful separation of bedrooms. Situated on the Southwest corner of our property, this home is sure to soak in an abundance of direct natural light through its large floor-to-ceiling glass windows.
Learn more about this great presales opportunity. Be sure to connect with us today for more information on availability!
Get Early Access
Interested in this building? Request more information and get the complete details.
Register